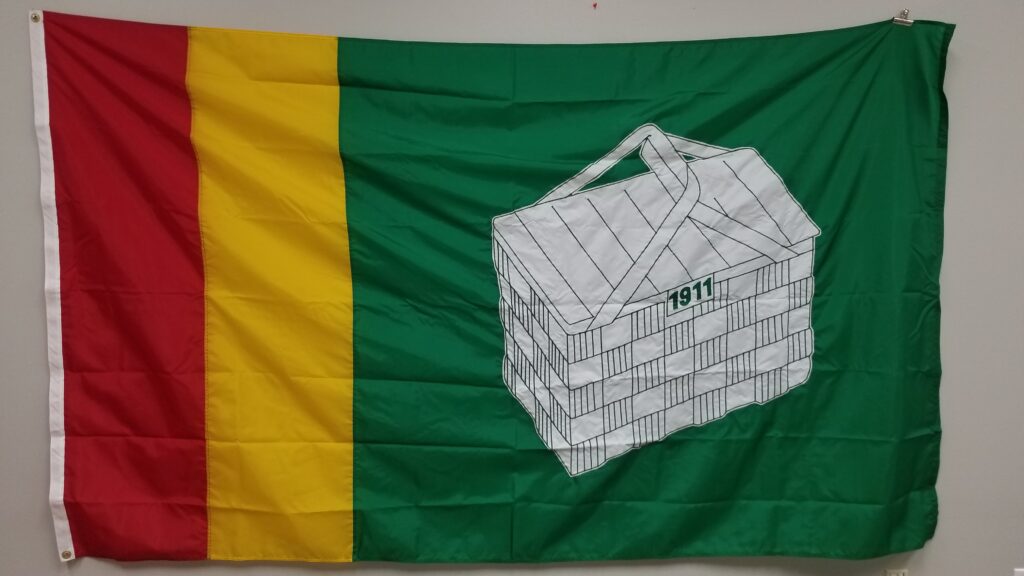 Custom Flags now available for Your Business, Club, School or Organization. All Standard sizes are available as well as non-standard sizes and shapes. We utilize a variety of materials for different conditions and use, from light duty occasional flying to year round all weather types, although you should bring your flags down during bad weather. Your flag can be Digitally Printed or Appliqued to suit your needs; as shown above there are many ways in which a flag can help your brand get some recognition. We offer excellent quantity pricing and have worked with artists and creators on special projects for large events and outings.
Who uses us and why
Car, Jeep, Motorcycle and Boat Clubs have found tremendous success in reselling our flags to it's members. Several area and National Businesses trust us to provide them with top quality color matched flags for their respective brands. Churches, Specialty Clubs and even Fishing camps enjoy the quality and ease of ordering flags for their locations from Trinity Design Studios. We always keep your artwork and designs ready to go at a moments notice to get quality flags in your hands as soon as possible.
To Order
Please call at (225) 427-0941, use our contact form or
email: [email protected].
To view our selection of flags online and get pricing information
on custom flags visit: https://www.trinityflagshop.com.